CODEPENDENCE, RELATIONSHIPS u0026amp; HEART HEALING TRAINING SEMINAR

For professionals, pastors, recovery leaders and lay people
Saturday, March 30th

9:30 am – 7:30 pm 
Located at Spirit of Life Recovery Training Center (Living Free Institute) OR
ONLINE LIVE STREAMING
18652 Florida Street, Suite 222
Huntington Beach, CA  92648
Limited Space available! 

Led by Stephanie Tucker, Tina Pomroy and Lynne Montegary

Move into a deeper level of equipping and understanding the unique ministry of codependence with a brand new training seminar designed to orchestrate heart healing.  Whether you are a professional therapist or simply want to administer ministry in your church or local group, you will find resources to launch and prepare you to take that step.
This training will offer both the training content and interactive exercises to help reinforce what you are learning.  When you complete with this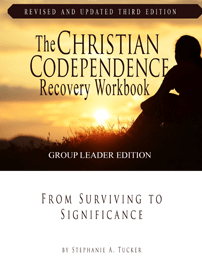 seminar, alongside the online course(s) for the respective workbook, you will gain insight into how codependence is formed, how healing happens, and what the long-term goals and challenges involve in being a part of this ministry. This training will look beyond the surface of the workshop process and dig into the bigger picture of cultural challenges, spiritual realities and soul healing as it relate to injuries of the heart. 
This is not a counselor or one on one training instruction preparation- but will aid you in developing a ministry based on The Christian Codependence Recovery Workbook.  Once you complete your online testing and approval by our Institute, you will also be added to our group leader list for a national database. 
CERTIFICATIONS u0026amp; CEU OPTIONS
Attend without a Certificate – $20
Limited amounts of seats are available and reservation is required! 
Christian Codependence Leadership Certificate – $95
Includes seminar, materials, books and online course with testing.
(Some scholarships are available on a limited basis – please e-mail stephanie@newlifespiritrecovery.com). You will be added to our Facebook group leader group support as an ongoing mechanism to help you connect with our ministry and others.  
CEU's (Briening, CCAPP (on-site only) and NDAAC) 
Stand alone CEU's $80
Bundled with certificate $125
Are you interested in A House that Grace Built training? Sign up for this training and you'll be offered access to an additional course option following the training event for a small upgrade ($20) which will give you access to online class and additional group training.  
Additional training opportunities such as coaching and counseling are offered through our Institute.
TRAINING SCHEDULE
9:00 – Registration Opens
9:30 – Worship
10:00 – 10:55 AM
Session 1: Equipped for Leadership Role in Codependence u0026amp; Healing Ministries – Preparation, ethics and boundaries
11:00 – 11:55 AM
Session 2: Defining codependence and the need to minister in church, ministry and clinical practice
LUNCH BREAK

1:00-1:55
Session 3: Attachment, Intimacy, Bonding Styles and Relational Breakdowns (Rooted Issues)
2:00-2:55
Session 4: Administering Healing to Trauma, Wounds and Inner Injuries of the Heart 
3:00- 3:55
Session 5: Barriers and Challenges
4:00 – 4:55
Session 6: Breakout Sessions
Professional counseling treatment planning for codependence (Tina Pomroy)
How to organize and lead group for codependence ministry (Lynne Montegary) 
DINNER BREAK
Session 7: 6:00-7:30
Spiritual Warfare, Inner Healing u0026amp; Prayer Session Training