Christian Families in Recovery
On Demand Previously Recorded Workshop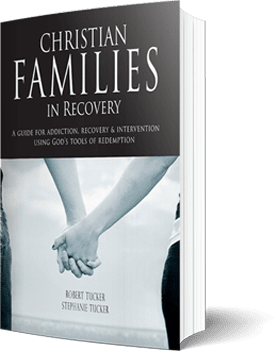 This workbook provides a guide to securing God's perspective and gaining His tools to cope with addiction's viscous entanglement. It will reveal and disclose how and why the addict comes under the destructive force, and in turn, how the family also experiences negative consequences. Most of all, this book is written to shine light into the confusion of addiction, and to inject hope by offering a redemptive point of view. It will guide the family both through active addiction and then into the hope of the recovery process.
It is our  heartfelt desire that we provide a "formula" from which you are guaranteed an end result. But the truth is, we can't offer that to you or anyone.  Over the years we've witnessed amazing transformations, marriages redeemed and lives completely pulled out from the ashes and made new. We've also witnessed tragedy, death and the ending of marriages as a result of addiction or the lack of understanding about recovery.
This journey is not to simply declare that we have the "know how" to fix your life, offering a simple "to do" list with guaranteed results. However, it can show you both the nature of the true enemy, and the powerful tools God has given us to overcome. What moves, motivates and causes us to fiercely feel compelled to share these truths are the hundreds and thousands of people that have a life restored. And even moreso, to know the heart, nature and character of God is beyond comforting.
In the storm of addiction, we have choices, and God can equip us to stand with Him, be empowered by Him and prepare for His intervention. Are you standing in the gap right now? We would love to pray for you. Contact us.
Previously Recorded Class
Week 1: Introduction to Addiction
Week 2: Facing Addiction Cycles
Week 3: Families & Addiction Cycles
Week 4: Healing and the Power of Change
Week 5: Family Recovery Planning & Relapse Prevention